We Are
Committed to transforming businesses through sustainable ideas and effective collaboration.
Committed to making a significant contribution to socioeconomic development.
After spending many years in various industries and creating significant differences in various fields, we have already experienced that creating sustainable business models and putting them on practice is one of the best ways to make a positive contribution to the world.
Channeled all of our experience, helping brands to give back to the society, to the world and founded Purpose-Sustainable Ideas to create ideas for businesses to influence their change while still thriving.
Dilek Bil
Founder
Dilek Bil spent 33 years in both corporate and entrepreneurial ventures;
-Worked 10 years in banking for American Express Bank, BNP-Ak-Dresdner Bank and Société Générale. Her years in financial industry were mostly concentrated on introducing new and innovative financial instruments to help grow volume of trade finance, especially for food and agricultural products to catalyze a shared value economy.
-Co-founded Kangaroo İletisim in 1994, a brand strategy and advertising agency, worked with international brands as Volvo, VW, Garanti… End of 2011, spun-off advertising and re-structured her business as a sustainability consultancy and communications agency. She currently advises companies in creating, defining, building, measuring more purposeful businesses, strategies, brands and compelling communications.
-Serves as an independent board member on the Board of Akmerkez Gayrimenkul Yatirim Ortakligi AS., where she leads the 'Risk' and 'Corporate Governance' committees.
-Created and anchored a weekly TV show on Cnbc-e, named "Sürsün Bu Dünya". She interviewed more than 40 opinion leaders -corporate CEO's, policy makers, academicians, NGO presidents-  to encourage and show them a new direction of  a sustainable economic model with market opportunities and profitability.
Dilek Bil is among inspirational leaders in women empowerment and sustainability, in pursing her task, she also presents at conferences as well as to students.
Dilek Bil has been actively working in civil society;
-A recipient of the "2017 Women of the Decade in Media and Social Change" award by the Women Economic Forum.
-Former president and honorary board member of KAGIDER (Women Entrepreneurs Association of Turkey),
-Founding member and the Vice-President of FODER (Financial Literacy and Inclusion Association of Turkey),
-Member of the board of trustees WWF-Turkey,
-Advisor to the 35th President of Galatasaray Sports Club,
-Member of the Strategic Advisory Group for International Council on Women's Business Leadership -Washington DC,
-Former board member of Turkish-British Business Council of DEIK.
-Works closely with many civil society organizations; UNSDSN, German Bioeconomy  Council, ALL Ladies League.
Dilek Bil is an amateur in gastronomy and oenology.
-President of Accademia Italiana della Cucina,
-Founding member of 25-year-old Wine Association of Turkey.
Dilek Bil, graduated from Northport High School-New York and has a BBA degree from University of North Texas U.S.A., married and has a son.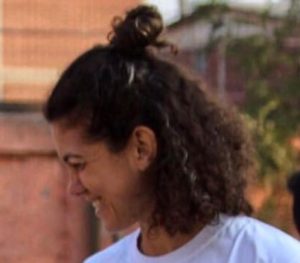 Melissa Kaslowski
Business Development Associate

 
Melissa has a degree in Bachelors of Science in Environmental Studies from Skidmore College, and recently she acquired her Master's of Science degree in Sustainability Management from Columbia University. She is focused on leveraging green practices to balance business needs with an end goal of incorporating sustainability across all business units and project functions from conceptualization, project development through marketing and reporting. Additionally, uses creative and analytical problem-solving to create communication and sustainability strategies.
Through her academic and professional career, she has built diverse skills in external and internal communications reporting, client management, and research and analysis. She was a campaign leader in the Net Impact Wear-it-Wise competition where she led a fashion campaign on the role of consumers in reducing/ eliminating garment waste. Her professional career experiences range from Strategic Partnerships and Event Management to Carbon accounting and strategy management. Below are some of her notable projects conducted during her academic career.
Lifecycle Analysis | Performed an in-depth cradle-to-grave carbon emission analysis comparing an aluminum can to a reusable glass bottle by leveraging databases like SIMAPro and EcoInvent and formulated implementable alterations to reduce the carbon impact of aluminum cans.
GHG Emission Accounting | Analyzed the lifecycle greenhouse gas impact of various food waste transport systems (in-sink grinders vs. truck transport) in New York City for co-digesting food waste at wastewater treatment plants.
Negotiation and Conflict Resolution | Conducted on-site research on the environmental impacts and implications of the Separation Barrier on Israel and Palestine to properly consult migration strategies.
Field Research Analyst | Explored the impacts of climate change in some of the world's most productive and vulnerable landscapes, explicitly identifying the water quality and quantity issues and the coping mechanism of the small-scale farmers in Vietnam, Morocco, and Bolivia.
Deputy Project Manager | Lead nine consultants in constructing a business plan for a social enterprise that would upcycle discarded materials. Developed a work-plan timeline and served as a liaison between client and consultants. Conducted in-depth market analysis, customer research, and applied the findings towards creating the product, operations, financial, and marketing plans. Additionally, developed a triple impact dashboard for the enterprise to measure and monitor key performance indicators.
Solution Partners
Prof. Dr. Arzu Tektas
Quantitative Decision Methods, International Trade
Bogazici University
Assoc. Prof. Gokhan Ozertan
Department of Economics
Bogazici University
Assoc. Prof.  Baris Karapinar
IPM-Mercator Fellow Sabancı University &
Lecturer, Bogazici University
Assoc. Prof. Asli Deniz Helvacioglu
Department of International Trade
Bogazici University